Gütersloh and its area attractions

For  leisure travellers: The hotel is located in the center of the following destinations: Miele-Museum Gütersloh, Botanischer- & Kräuter Garten in City park of  Gütersloh with Café, City theatre Gütersloh, Landesgartenschau Rietberg & Rheda-Wiedenbrück, Sparrenburg Bielefeld (real knight´s castle with drawbridge and restaurant), national animal park Olderdissen, climbing park Bielefeld, Bielefeld City: Shoppingmall Loom mit PrimMark and lots of stores, safari- & leisure park Stuckenbrock with white tigers in the enclosure, Hermannsdenkmal, Porta Westfalica, Freilichtmuseum Detmold with excavations and restored farmhouses , bird park Heiligenkirchen, Externsteine im Extertal.
For golfers: The hotel is located in the center of 6 golf places in the "westfälischen region": 1. Wesfälischer Golfclub Gütersloh e.V., 2. Golfclub Marienfeld e.V., 3. Golfclub Teuteburger Wald e.V., 4. Golfclub, 5. Golfclub Blau-Weiß Werther e.V., 5. Golfclub Ravensberger Land e.V., 6. Lippischer Golfclub e.V., this is unique!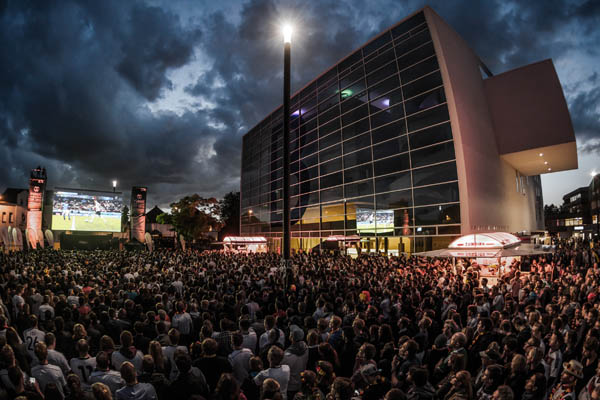 A visit to the the state garden show is worthwhile and it is just a few kilometers away. We can recommend serveral attractive destinations – just ask at the reception.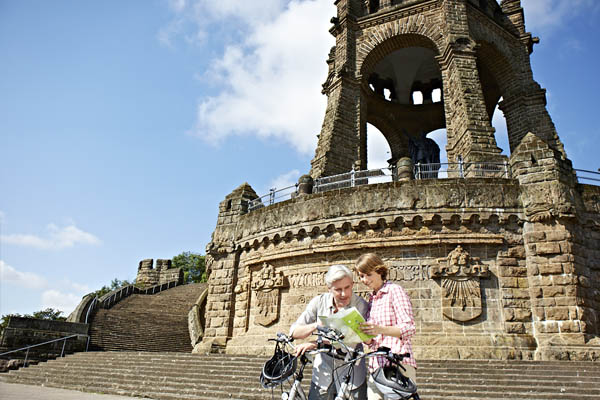 The surrounding of the Porta Westfalica.