The restaurant "Bonne Vie"
Exquisite pork, beef or creative game dishes will convince you as well as our selection of fresh salads from the region or delicious antipasti from our appetizer buffet.
If you just want a little something, our creative finger food selection in the bistro area is a tasty change for the small appetite.
The modern restaurant Bonne Vie
Treat yourself to a relaxed and cozy evening.
The restaurant "Bonne Vie"

Birthday parties

You can comfortably organize your birthdays, and family celebration. Just give us a call.

You want to plan your wedding and celebrate with us. We are happy to respond to your wishes and make you a very special offer.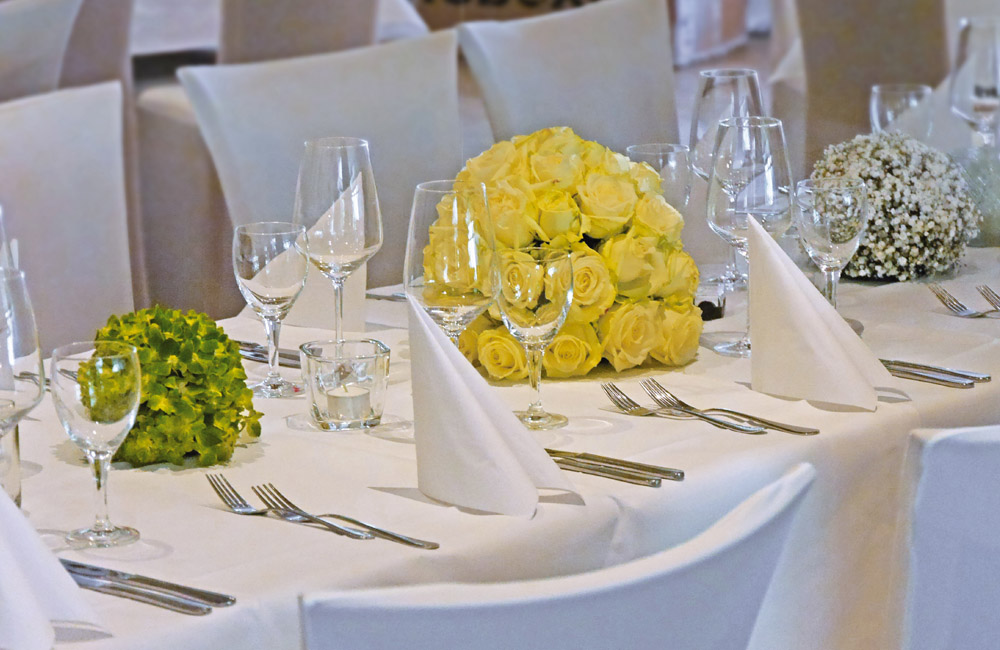 Meetings & Events

You want to plan your meetings or give a presentation?
Just contact us.